#11 Daniel Alfredsson confirmed speaker for 11/11 Hockey Forum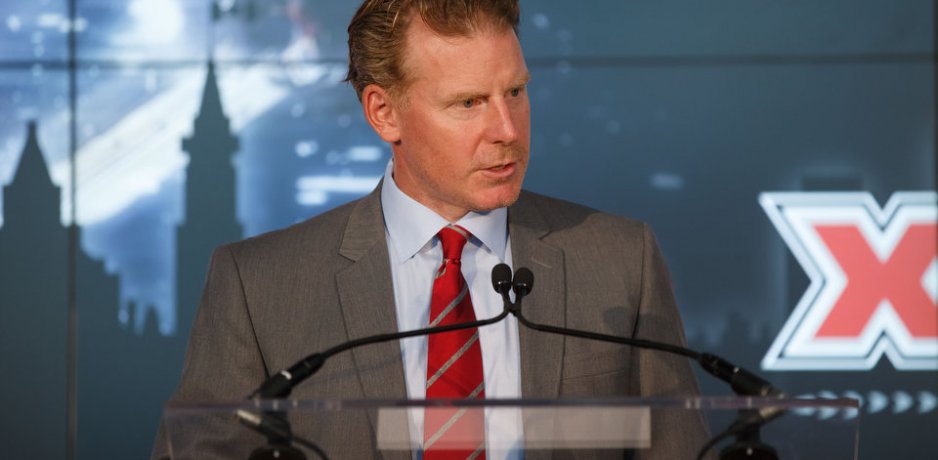 The Alliance of European Hockey Clubs is proud to announce that Daniel Alfredsson is a confirmed speaker at the E.H.C. Hockey Business Forum, to be held at the Globe Hotel in Stockholm on 11 November.
Daniel Alfredsson – one of Sweden's best players of all time – will hold a presentation titled: "The Power of Giving Back; Social Responsibility & Community Relations". During his 18 years in Canada's capital, Alfredsson has been involved with several social community programs, most notably with the Daniel Alfredsson Scholarship for Mental Health, in conjunction with Carleton University.
"This is something which became more and more important to me the longer I played and became a part of the city's social fabric," said Alfredsson. "A professional athlete, especially if you have been blessed with a long and successful career, should be giving back to the community. I feel passionate about this and hopefully, I can inspire some European clubs about social responsibility programs."
Alfredsson was the captain of Ottawa Senators for 13 seasons and was the first European captain to lead his team to a Stanley Cup Final, in 2007 vs. Anaheim. He played 16 seasons with the Senators and concluded his 1246-game NHL career with the Detroit Red Wings at the age of 42. Alfredsson was virtually a point-per-game player throughout his career, collecting 1157 points in those 1246 games, and adding another 100 points in 124 playoff games.
His involvement in community work made Alfredsson such a fixture in Ottawa that not even a highly publicized move to Detroit in 2013 affected his popularity in the nation's capital. After retirement, he returned to Ottawa and served two seasons (2015 – 2017) as Senior Advisor to club management.
His lone championship in his home country came with Frölunda Gothenburg during the 2004-05 NHL lockout year, where Alfredsson set a new Swedish playoff record with 18 points in 14 games.
During his entire career, Alfredsson was an outstanding contributor to the Swedish national team and he is the lone Swede to have participated in five Olympic ice hockey tournaments (1998 – 2014). At the Olympics he also delivered at his outstanding pace; 27 points in 26 games and the highest international best-on-best level.
Daniel is coming back to his native Sweden as a goodwill ambassador on behalf of the NHL.