Czech playoffs to stream throughout Europe on Fanseat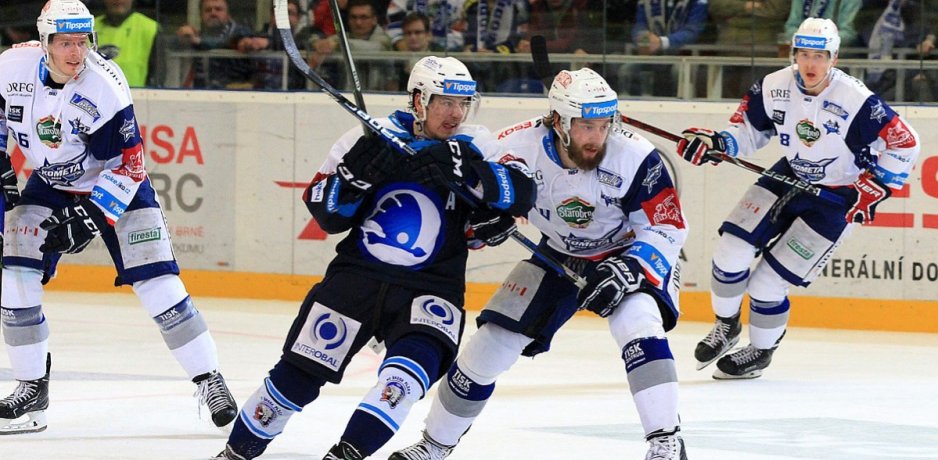 European domestic hockey leagues usually have limited exposure outside their own countries. However, hockey fans throughout Europe can now access the top league in the Czech Republic, just as the post-season is getting underway.
With a subscription to sports and entertainment service Fanseat, fans outside the Czech Republic and Slovakia can watch the rest of the league's season live and on demand. That includes the playoffs and relegation round games.
"We are delighted to add such a prestigious ice hockey league to Fanseat's portfolio, allowing fans around the globe to watch live the Tipsport extraliga playoffs and the drama that the league has to offer," said Jean-Maël Gineste, Managing Director at Fanseat.
Other hockey leagues available on the service include the Synerglace Ligue Magnus and Divisions 1 and 2 in France and the second-tier Mestis in Finland.
"With additional ice hockey leagues in France and Finland, Fanseat is now providing over 1,000 games live each season to ice hockey fans around the globe," Gineste added.
Five of the 10 clubs still alive in the Czech league playoffs are members of the E.H.C. Alliance – Bílí Tygři Liberec, BK Mladá Boleslav, Kometa Brno, Sparta Praha and Škoda Plzeň. Kometa is the league's two-time reigning champion and its roster includes former NHLers Martin Erat and Peter Mueller. The relegation round will include two Chance liga clubs playing for promotion – possibly E.H.C. member Dukla Jihlava or Tomáš Plekanec led Rytiři Kladno.
"We are pleased to further develop our long-term cooperation with Spring Media and to get another opportunity to watch Tipsport Extraliga for those fans who are outside the Czech Republic and Slovakia," said Jana Obermajerová, general director of BPA sport marketing, which is the marketing partner of the Extraliga.
"Whether they are regular fans of our clubs living or working abroad, or fans who could get familiar with our teams for example through Czech players in foreign clubs, the Champions Hockey League or Spengler Cup. It is also a good presentation of Czech hockey and our clubs."
Fanseat comes with a monthly subscription fee of €7.99. Basketball leagues in Finland, Denmark and Lithuania, as well as other sporting events, are also available.
Photo: Ivo Dostál