Bern tops European attendance for 18th straight season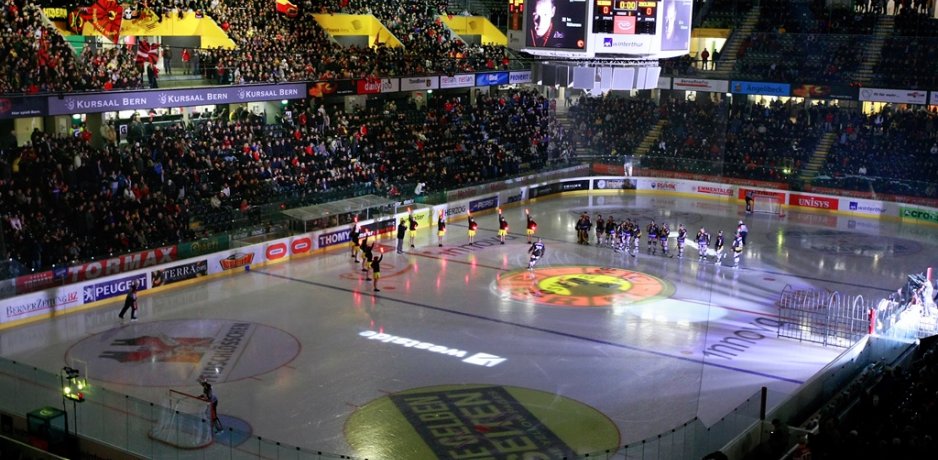 It almost goes without saying at this point. The leading club in Europe in attendance this past season was SC Bern, topping the chart for the 18th consecutive season with 16,290 spectators per game.
Some year, perhaps another team will overtake them but given the margin that they outdraw other clubs, that won't be anytime soon. Bern finished first in the National League's regular season standings for the third straight year, and in the upcoming playoffs will try to win its third title in four years and 16th overall.
For the second year in a row, their nearest challenger was SKA St. Petersburg of the KHL at 13,016 per game. The next three teams in a row were German clubs Eisbären Berlin, Kölner Haie and Adler Mannheim – all regulars among the leaders. In fact, it was the 11th year in a row that all three of them finished among the top seven.
Other E.H.C. Alliance members in the top 10 include European champion Frölunda Gothenburg (6th), ZSC Lions Zürich (7th) and Sparta Praha (9th).
See the top 100 teams in Europe attendance-wise here, as reported by the IIHF, and then choose from the list of seasons on the right to compare with past seasons.
By far, the biggest increase in any team's attendance this season was that of CSKA Moscow, who jumped from 92nd place up to 8th. Thanks to moving into a much larger arena, their attendance more than doubled from 3912 in 2017/18 to 8501 in 2018/19.
The biggest increase of any E.H.C. Alliance member club was by the Rapperswil-Jona Lakers, who jumped 50 places from 136th to 86th with an average of 3985 at St. Galler Kantonalbank Arena. That can be attributed to the fact that they were promoted from the second-tier Swiss League to the National League.
For the second year in a row, the EIHL's Sheffield Steelers made a big jump. Last season they increased 11 places to 53rd, and this season they moved up 18 more places to 35th.
Other E.H.C. Alliance teams with big increases were Krefeld Pinguine (21 places), Verva Litvínov (19), Ambrì-Piotta (18), Bílí Tygři Liberec (15), EHC Biel, Växjö Lakers (both 14) and Rögle Angelholm (13).
Photo: SC Bern