Berge: Digital ecosystem that boosts engagement & ticket sales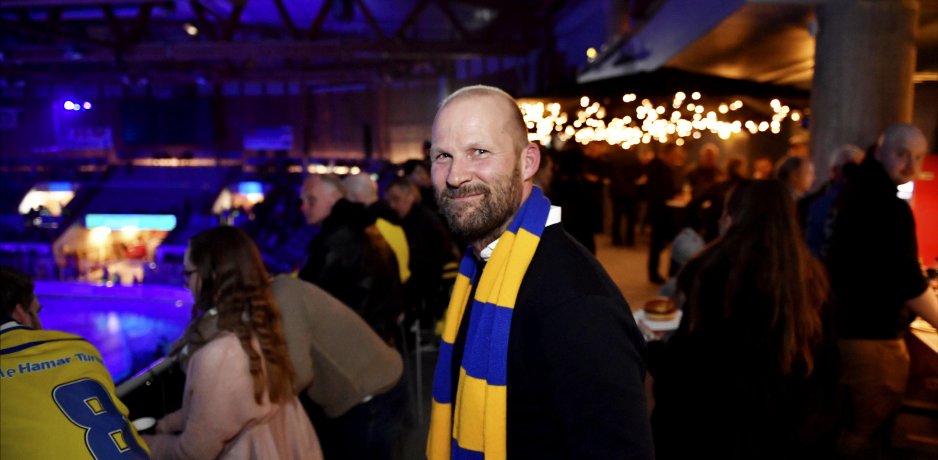 The Alliance of European Hockey Clubs is pleased to announce that digital strategist Njål Berge is a confirmed speaker at the E.H.C. Hockey Business Forum in Gothenburg on 6 October at the Gothia Towers Hotel.
As another speaker at the E.H.C. Hockey Business Forum puts it: "Clubs can no longer expect that tickets are bought, tickets must be sold." Njål Berge, who is a digital strategist and the commercial director at the Norwegian champion club Storhamar Hamar, will address this single most important commercial aspect for any hockey club – to sell tickets and fill seats.
Although commercial partnerships and revenue from central media contracts have in many cases overtaken income from the club's own ticket sales, gate revenue still remains the clubs' most important commercial asset as it provides credibility to intangible value to your professional program. Not many potential partners want to be associated with a club whose arena has empty seats. Out of the three main revenue streams – commercial, media and gate – it is the last one which the club can influence the most.
Or as Berge puts it: "Nothing gives your club more soul than a full arena. This is something that no sponsorship logos or TV contracts can replace."
Berge's presentation will focus on the club's mobile digital ecosystem with the title: "Make the ticket agency obsolete; introducing the app that changes the course of your most important revenue source."
Due to this digital ecosystem, Storhamar increased their number of paying customers by 318% in four years. Berge summarizes the strategy behind this: "To put all your content and commerce, including ticket sales, into a mobile app to create more exposure and engagement for a better fan experience and higher revenues."
According to Berge, too many clubs are spending too much money on fees to professional ticket agencies instead of being a master of their own domain.
Berge's presentation will also address things like the process of handling season tickets, how to make this very important process more efficient for the clubs, including sharing season tickets, making the process easier for sponsors and more attractive for fans.
It should come as no surprise that this digital strategy comes from Norway, a country with one of the highest internet penetrations in the world. Digital uptake is almost universal among Norway's population: 95% are internet users and more than 90% have access to a personal computer and internet connection at home.
Read more about the 2018 E.H.C. Hockey Business Forum HERE.