Banská Bystrica repeats in Slovakia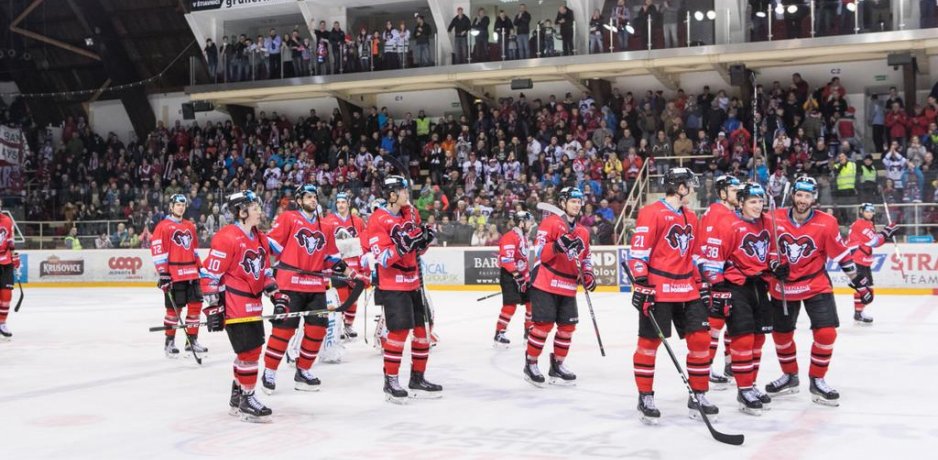 ​For the second year in a row, HC '05 Banská Bystrica are the hockey champions of Slovakia. They won the decisive seventh game of the championship series on Tuesday night in Trenčín by a 5-1 score. However, the victory was not as clear-cut as that, as they led just 2-1 halfway through the third period before breaking it open late.
The team has been a powerhouse in Slovakia recently, making the finals four years in a row and now winning two titles. However, this victory was somewhat unexpected, as the team had made big changes to its roster following last season's triumph. Gone were high-scoring defenceman Mathew Maione, top-line forwards Jordan Hickmott and Dávid Buc and starting goaltender Jason Bacashihua, among others. Taking their places were Cason Hohmann, Éric Faille and the goaltending tandem of Finn Teemu Lassila and Czech Jan Lukáš. One constant between the two seasons was captain Tomáš Surový.
"We had a different team this season, we replaced more than half of the team," head coach Vladimír Országh told the club website following the title-clinching win. "We went through stages, went into the playoffs as the fourth-placed team, we played a lot of playoff games and had a mini-crisis in the finals, but the boys showed character."
He continued: "Hats off to Trenčín. Both teams deserved the cup we were luckier in the end."
Banská Bystrica's hockey club was founded in 1922 but has not had such an illustrious history. During the Czechoslovakia era, the team never played in the top league apart from two seasons immediately following World War II. In the early years of the independent Slovak system, they were an "elevator" team, bouncing back and forth between the top two leagues, but have remained in the Tipsport Liga since 2008.
After winning their first national championship last season, HC '05 Banská Bystrica qualified for the Champions Hockey League but failed to escape the group stage. By repeating as Slovak champions, they have re-qualified for the European club championship.
Photo: Gabriela Ganzová / hco5.sk