14 E.H.C. clubs in CHL Round of 16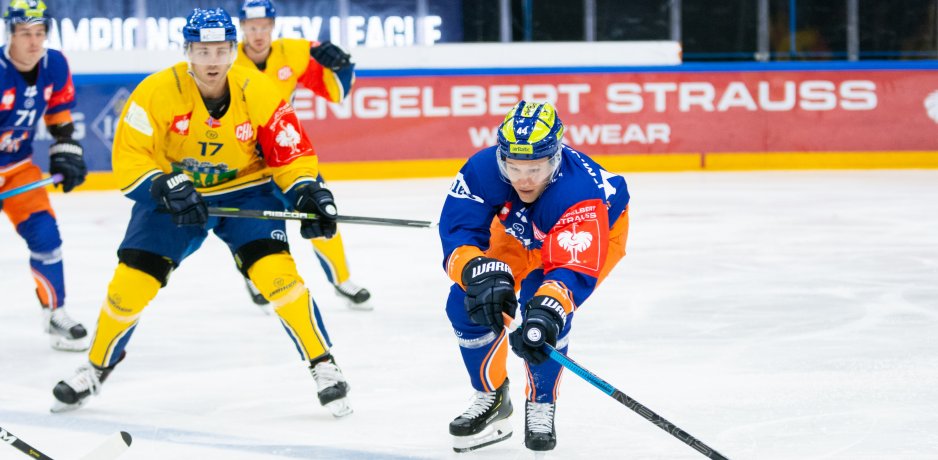 The Champions Hockey League Round of 16 gets underway on Tuesday, with return games being played two weeks later in the opposite cities. Of the 16 teams in the hunt for the European club championship, 14 are members of the Alliance of European Hockey Clubs.
Of those 14, the most surprising is Storhamar Hamar, who finished second place in a group that included Tappara Tampere from Finland, Djurgården Stockholm from Sweden and Oceláři Třinec from the Czech Republic. Last in their group after four games, they needed to win their last two games against Třinec and get help, and they got it. Things don't get any easier for them, however, as they now face Swedish powerhouse Skellefteå AIK.
"Skellefteå is a huge challenge for us," admitted Fredrik Söderström, Storhamar's Swedish coach and last season's E.H.C. Globetrotter Coach of the Year. "They are one of the biggest Swedish clubs and played in the SHL finals last year. We are going to be prepared for an inspiring challenge and I know that our players like big challenges."
Storhamar's players were up to the challenge as well three years ago when they pulled off a similar feat, topping a group that included Sparta Praha and Genève-Servette, then beating Red Bull Salzburg in the Round of 32 before finally bowing out to TPS Turku in a hard-fought contest.
Another compelling Round of 16 match-up pits SC Bern against the Malmö Redhawks. What makes this one interesting is Malmö head coach Peter Andersson going up against his son, Bern defenceman Calle Andersson, himself a former Malmö player.
"It's gonna be fun, we talked about it already last season," the elder Andersson said when he heard about the result of the playoff draw. "Malmö is his hometown and he wants all the best for the team, but maybe not in these games."
He added: "Bern is a top team in Swiss hockey and one of the teams that has been successful for many years."
Notably, the two non-E.H.C. Alliance members still alive are HC Bolzano from Italy and the Rouen Dragons from France, which means a record nine countries are being represented in Europe's last 16. As hockey grows in these countries, the E.H.C. would also like to grow into these countries.
For complete coverage of the Champions Hockey League Round of 16, visit ChampionsHockeyLeague.com.
Photo: Saana Hakala