Name: NHC Arena.
Opened: 1966 (as Timrå Isstadion)
Address: Lill-strimma väg 1, Sörberge, 861 26 Timrå
Capacity: 5 880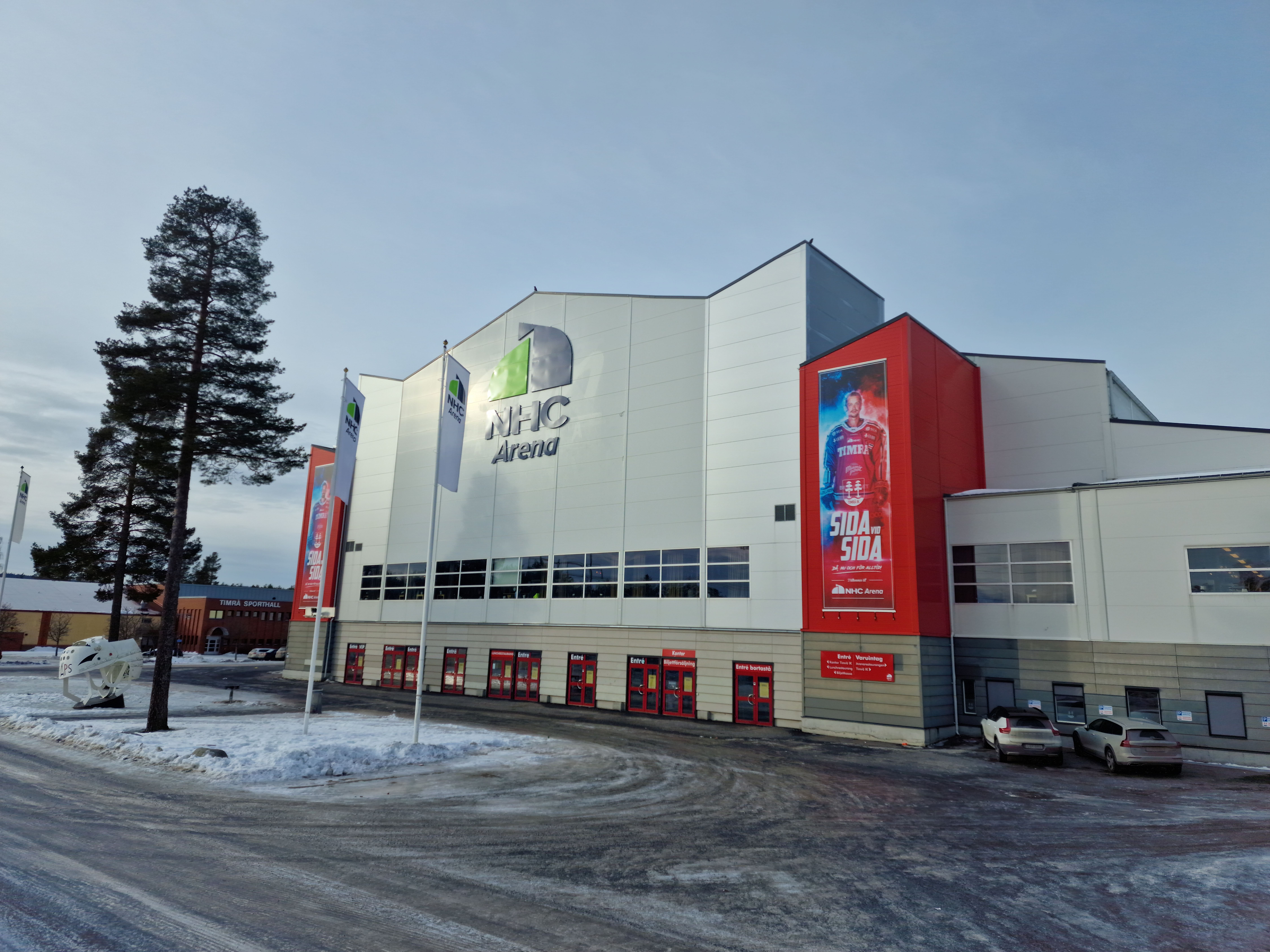 Basic info
Founded
1928
Website
www.timraik.se
Club adress
Lill-strimma väg 1, Sörberge
861 26 Timrå
Sweden
Honours
National titles
none
European championships or greatest European accomplishments
none
Last Seasons
2022-23: 5th regular season, quarter-finals
2021-22: 14th regular season, saved in relegation play
2020-21: 1st regular season (Allsvenskan) promoted to SHL
2019-20: 3rd regular season (Allsvenskan), playoffs cancelled
2018-19: 14th regular season, relegated to Allsvenskan

About club
Wifstavarfs GIF was founded in 1921, and in 1929 the club was incorporated into Wifstavarvs IK, which was founded on May 11, 1928. On October 11, 1937, the club added ice hockey to its program and Wifstavarvs IK was promoted to the top league in 1956. Under the current name Timrå IK since 1966, the club played in Sweden's top-tier league until 1976, when the team was relegated to the second division. The next longer stay in the highest league was from 2000 until 2013, where the club finished in third place in the regular season twice (2002-03 and in the NHL lockout season 2004-05) and reached the Elitserien semi-finals four times (2003, 2004, 2008 and 2009).