Name: EgeTrans Arena
Opened: 2012
Address: Schwarzwaldstraße 40, 74321 Bietigheim-Bissingen
Capacity: 4517
EgeTrans Arena is an indoor multi-purpose facility in Bietigheim-Bissingen. It became the home rink of the Bietigheim Steelers in 2012. As well, handball club SG BBM Bietigheim plays its home games there.
Before EgeTrans Arena was built, the Steelers' home rink was the Eisarena Ellental.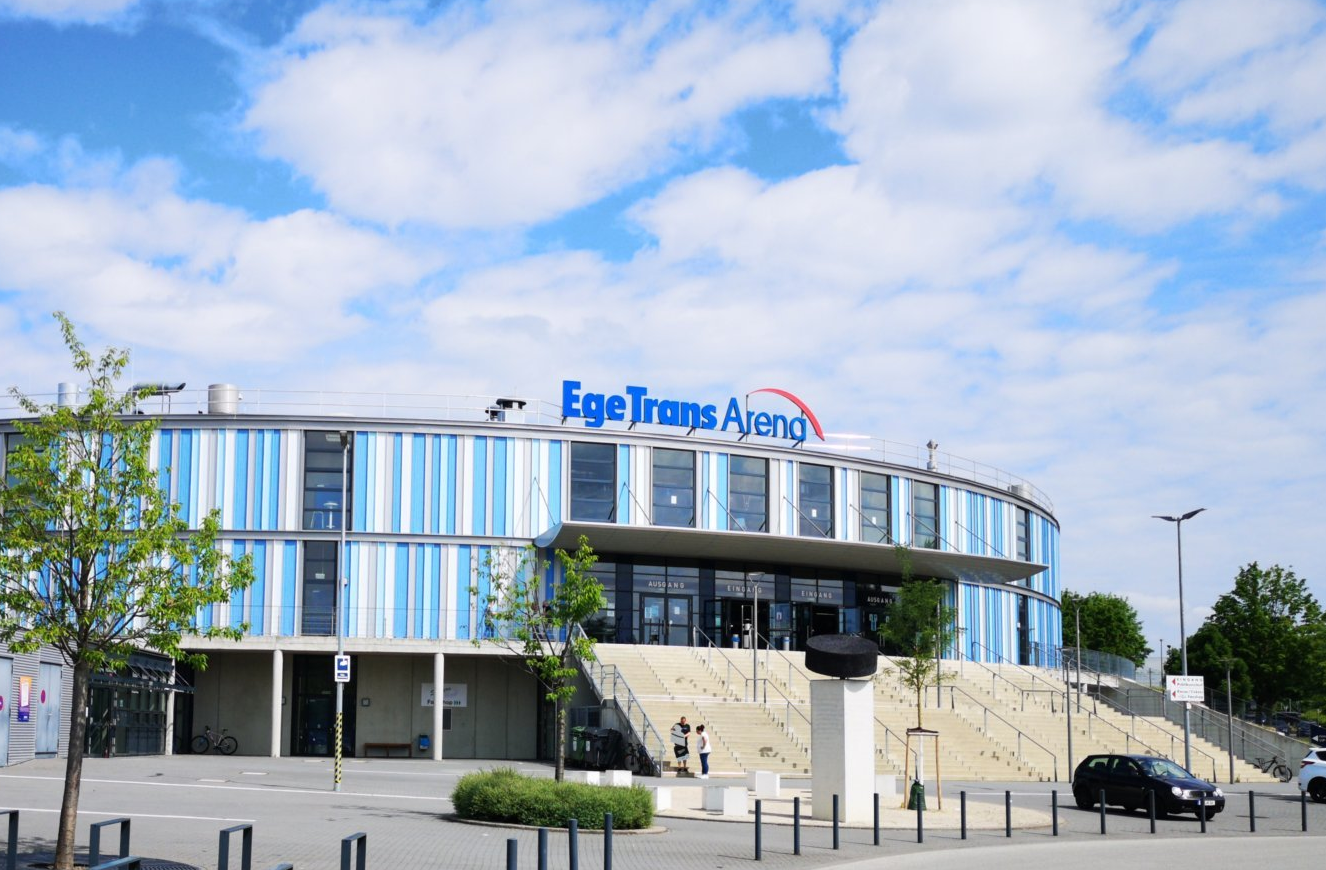 Basic info
Founded
1988 (merger between SC Bietigheim-Bissingen and SC Kornwestheim)
Website
steelers.de
Club adress
Schwarzwaldstr. 40 74321 Bietigheim-Bissingen
Honours
National titles
none
European championships or greatest European accomplishments
none
Last Seasons
2022-23: 15th regular season, relegated to DEL2
2021-22: 13th regular season
2020-21: 4th regular season, league champion (DEL2)
2019-20: 8th regular season, play-in round (DEL2)
2018-19: 2nd regular season, quarter-finals (DEL2)

About club
The Steelers were founded through a merger between SC Bietigheim-Bissngen and SC Kornwestheim in 1988.
The name "Steelers" came from the sponsor back then, which was a factory for stainless steel from Bietigheim. Starting in the 1999/2000 season, the team played in the second German league and DEL2. In 2021/2022, the Steelers joined the DEL.