Nominees announced for 2018 Fenix Outdoor E.H.C. Hockey Awards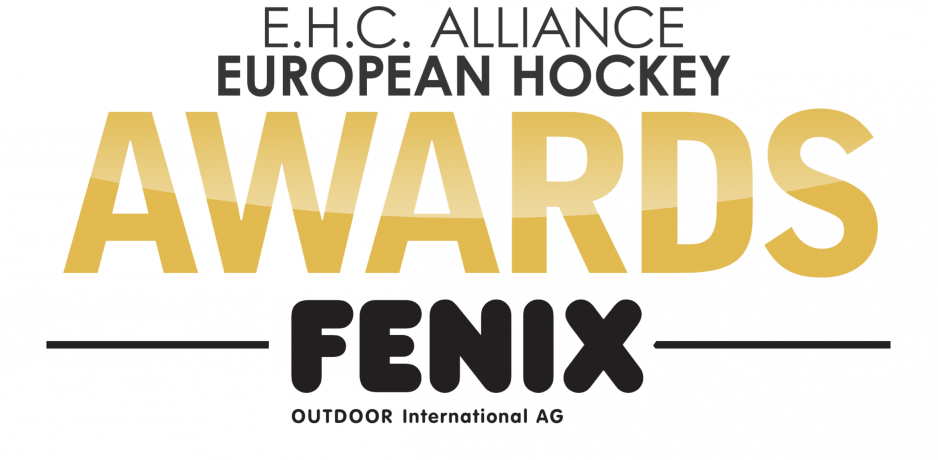 GOTHENBURG, Sweden – The Alliance of European Hockey Clubs (E.H.C.) has announced the nominees for the 2018 Fenix Outdoor European Hockey Awards.
Young Player of the Year

–

presented by

Fjällräven
Nominated (in alphabetical order):
Rasmus Dahlin (Frölunda, SHL) – Olympian at 17, consensus #1 overall pick, 2018 NHL draft
Miro Heiskanen (IFK Helsinki, Liiga) – WJC, Olympics, Worlds in the same season, HIFK 25:06 TOI
Kirill Kaprizov (CSKA, KHL) – Dominant at all levels, league, Worlds, Olympics, incl. golden GWG
Elias Pettersson (Växjö, SHL) – Swept SHL honours, incl. MVP, leading league & playoff scorer
Eeli Tolvanen (Jokerit, KHL) – Top goal scorer at Jokerit, led Finland in Olympic scoring, 9pts/5GP
Coach of the Year

–

presented by

Globetrotter
Nominated (in alphabetical order):
Sam Hallam (Växjö, SHL) – Molded Lakers into a superior SHL force, made CHL Final
Andrew Lord (Cardiff, EIHL) – Led Devils to league and playoff win, as coach AND player!
Kai Suikkanen (Bolzano, EBEL) – Took over last-placed team mid-season, ended up as champion
Frederik Söderström (Storhamar, GET) – Turned pretenders to double-winners in his 1st season
Libor Zábranský (Brno, CZE) – Unifying club force, first time in 11 years a Czech team defends its title
Club of the Year

–

presented by

Hanwag
Nominated (in alphabetical order):
JYP Jyväskylä (Liiga) – Won CHL; first time in 21 years a Finnish club triumphs in Europe
Kärpät Oulu (Liiga) – Took both league and playoffs, 7th title since 2004
Red Bull München (DEL) – Complete DEL dominance, 7 players on GER Olympic silver team
Storhamar Hamar (GET) – Ended Stavanger's 6-year title run, first trophy in 10 years
Växjö Lakers (SHL) – Almost the perfect season, lost one significant game in 9 months; CHL Final
The Warrior of the Year Award is annually awarded to the player who best exemplifies the qualities of sportsmanship and dedication, career excellence, combined with a community service and high standard of playing ability.
Nominated (in alphabetical order):
Christian Ehrhoff (Kölner Haie, DEL) – German hockey icon, capped career with Olympic silver
Martin Erat (Kometa Brno, CZE) – At 36, clutch player on championship team, 5th in league scoring
Tomi Kallio (TPS, Liiga) – Second in league scoring 55pts/58GP – at 41, amazing durability
Mathias Seger (Zurich, NL) – Topped career with 6th Swiss title, 16 Worlds, 4 Olympics, ZSC legend
Riikka Välilä (HV71, SDHL) – IIHF Hall of Famer returns to world class after 10-year retirement
Voting is now open on the home page! The winners will be announced and celebrated at the Fenix Outdoor European Hockey Awards Dinner in Prague, Czech Republic on 12 June 2018.
About the Alliance of European Hockey Clubs: The alliance was formally founded on 13 June 2016 at the E.H.C.'s first Annual General Meeting in Berlin, by some 70 clubs from 13 European countries. Ice hockey thus became the third major European team sport, after football's European Club Association (ECA) and Forum Club Handball (FCH), to found a club alliance with the mandate to look after and promote the interests of the professional hockey clubs and represent them internationally. The E.H.C. currently has 81 member clubs from 13 European countries.
About Fenix Outdoor Group: www.fenixoutdoor.se is an international group of eight outdoor brands; Fjällräven, Tierra, Primus, Brunton and Hanwag (development and production of outdoor gear and apparel) while Naturkompaniet (SWE), Partioaitta (FIN) and Globetrotter (GER) make up Fenix's retail division. The company is listed on the Nasdaq OMX, Stockholm, Mid Cap. Fenix Outdoor was founded in 1967, with Fjällräven founded in 1960 by Åke Nordin in Örnsköldsvik, Sweden. The iconic popularity of the Kånken rucksack has reached global proportions.