3rd E.H.C. Hockey Business Forum in Berlin, 29-30 Sept.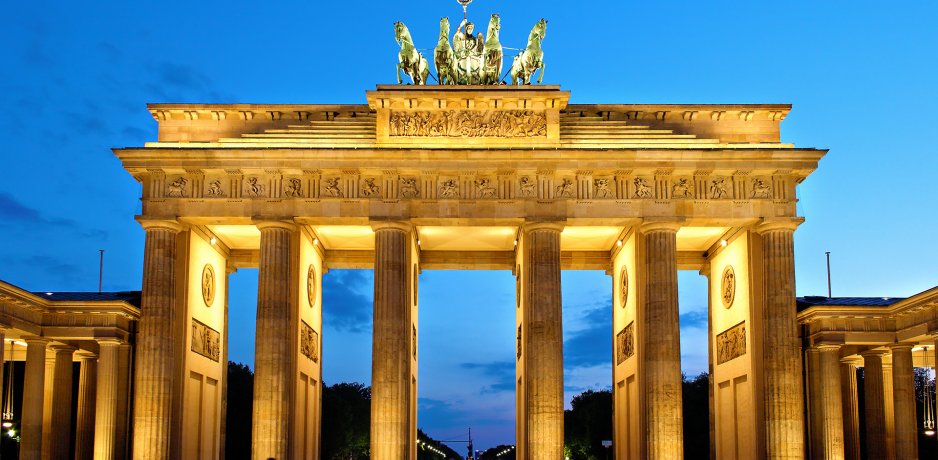 The 3rd Annual E.H.C. Hockey Business Forum will be in Berlin on the last weekend of September. On 29 September, the DEL's Eisbären Berlin will host the NHL's Chicago Blackhawks at Mercedes Benz Arena. The next day, at nearby Mercedes Benz Platz, the Hockey Business Forum will commence.
First, see the game between the clubs who have won six league championships each, with Chicago being the only NHL club which has three Stanley Cup titles in this decade: 2010, 2013 and 2015.
The "Original Six" Chicago Blackhawks feature Triple Gold Club member Jonathan Toews, Olympic gold medallists Duncan Keith and Brent Seabrook, Hart Trophy winner Patrick Kane, German 2018 Olympic silver hero Dominik Kahun and a squad that currently also features four Swedes, one Russian and one Czech player.
Die Eisbären also have an international roster with several North American players, including Brendan Ranford, son of Stanley Cup champion goalie Bill Ranford, and a couple of Kahun's Olympic teammates – Frank Hördler and Marcel Noebels.
We have rooms reserved at a hotel just next door to the hockey arena at the Mercedes Benz Platz. All three venues – the hotel, the game and the E.H.C. Hockey Business Forum – will be within 200 metres' distance around the Mercedes Benz Platz.

It will be a fantastic weekend in the German capital with the Berlin Marathon on Sunday and the following week the 30 Year Anniversary Commemoration of the fall of the Berlin Wall begins. Join us for two eventful and historic days.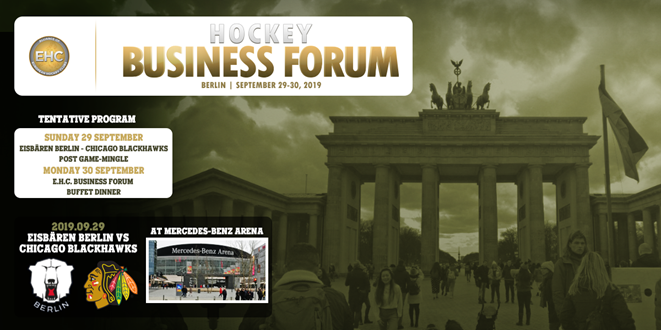 Day 1 – Sunday 29 September:
Arrival, check-in, Game at Mercedes Benz Arena 19:00 – Post Game Bar Mingle 22:00 – 01:00

Day 2 – Monday 30 September:
E.H.C. Hockey Business Forum – 11-16 – Post- Forum Buffet Dinner 16:00 - Departure
Exact times and specified presentations will be announced in due time.

Welcome to E.H.C. Hockey Business Forum IV.