Name of home arena: Löfbergs Arena
Built: 2001
Address: Norra Infarten 79, Karlstad, Sweden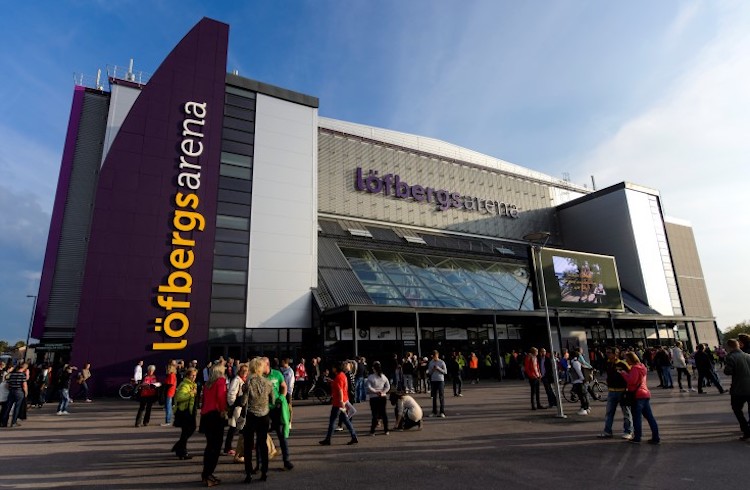 Arena attendance capacity: 8 500
Avg. attendance 2016-17 (regular season): 6241
Hockey has been played at the same location at Färjestad in Karlstad since the 50's. First as an outdoor arena, but in the late 60's the rink got covered. Färjestad Ishall became Löfbergs Arena in 2001, when the new area was built around the old and the capacity almost doubled.
The area is own by the club.
Basic info
Founded
1932
Website
www.farjestadbk.se
Club adress
Box 318
651 08 KARLSTAD
Sweden
Honours
National titles
9 – 1981, 1986, 1988, 1997, 1998, 2002, 2006, 2009 and 2011
European championships or greatest European accomplishments
Spengler Cup winners (1994, 1995), Spengler Cup runners-up (1990, 1993, 1998), European Trophy finalist 2013, 2014, Nordic Trophy winners 2006.
Last Seasons
2016-17: 7th regular season, quarter-finals, CHL round of 32
2015-16: 5th regular season, quarter-finals, CHL round of 32
2014-15: 7th regular season, play-in round, CHL group stage
2013-14: 5th regular season, league finalist
2012-13: 2nd regular season, semi-finals
About club
One of the most successful hockey clubs in Sweden with 9 titles and 20 finals appearances.