Name of home arena: Hovet
Built: 1955
Address: Arenatorget, 121 77 Stockholm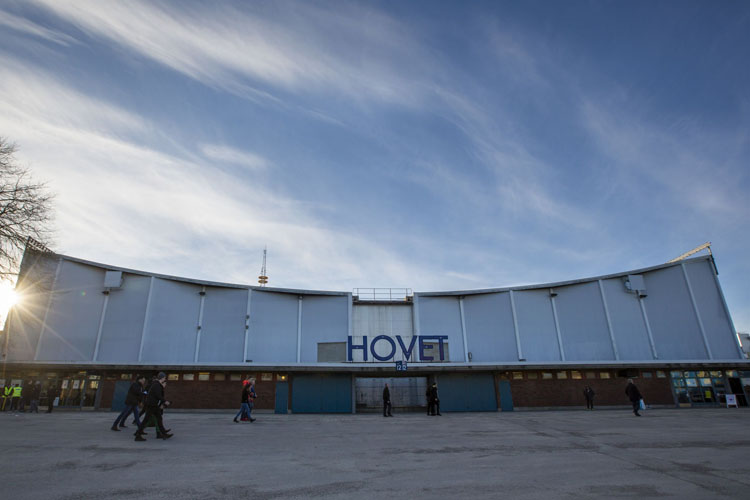 Arena attendance capacity: 8094
The arena was built without a roof which was later added in 1963. Many trophies have been lifted there, both by Djurgarden and different national teams in World Championships. Djurgården also plays some of its games in adjacent Ericsson Globe.
Basic info
Founded
1891
Website
www.difhockey.se
Club adress
Lindetorpsvägen 25
Stockholm 121 63
Sweden
Honours
National titles
16 – 1926, 1950, 1954, 1955, 1958, 1959, 1960, 1961, 1962, 1963, 1983, 1989, 1990, 1991, 2000, 2001
European championships or greatest European accomplishments
European Cup champions: 1991, 1992
Last Seasons
2016-17: 10th regular season, play-in round, CHL round of 32
2015-16: 7th regular season, quarter-finals, CHL round of 16
2014-15: 9th regular season, play-in round, CHL group stage
2013-14: 3rd regular season (Allsvenskan), promoted to SHL
2012-13: 5th regular season (Allsvenskan)
About club
Djurgården has won the most championship titles in Swedish men's hockey. The last time the trophy was lifted in 2001 and much work is put into strengthening the organization both on and off the ice to climb back to the top of the Swedish Hockey League.